'Nothing you have heard before looks this nice'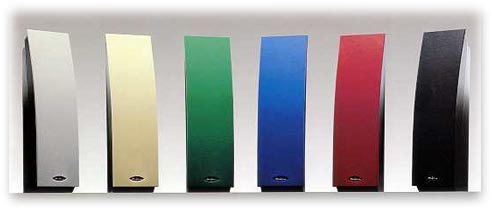 After the success of the Floating Synthese, a couple of years ago, we at Floating Systems tried to build a loudspeaker with a more discrete look in the sub 1.000 Euro-market. The result is the Floating Cameleon: a well designed speaker built with the principle of acoustical disconnection.
Click here to read more about the 'Cameleon Floating Tweeter' and the 'Cameleon Woofers'. Click here to see a type-guide and the technical specifications. You can also read an independent test of the Floating Cameleon III Princess (by Jan-Gert Dekker from HOME STUDIO) by clicking here.